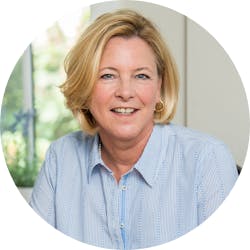 Linda Rooney
Founder + CEO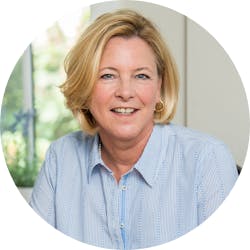 Linda Rooney
Founder + CEO
When inbound marketing was still in its infancy, Linda led a marketing and inside sales team for a 3D printer and 3D CAD software reseller. She became a SolidWorks Certified Marketing Professional as well as a Stratasys Marketing Professional. Later she worked for private schools as an Advancement Director and Director of Development Operations where she implemented software solutions and sound marketing principles to connect with different constituencies. The results within schools were amazing! Small, incremental changes using proven inbound marketing principles like social media, email marketing, website development and analytics led to huge increases in engagement from parents, alumni, and other school donors. Knowing that nonprofits and municipalities often don't have the time or resources to commit to an inbound marketing plan, Linda founded DandeLions Digital as a "one stop shop" for municipal and nonprofit organizations who seek to engage audiences and provide them with timely and relevant content on a consistent basis.
In 2019, DandeLions Digital received an award from the National Association of Government Communicators for the Media Borough digital newsletter and in 2020 received an award from the Pennsylvania State Association of Township Supervisors for the West Goshen Township digital newsletter.
Linda graduated from the University of Notre Dame with a degree in Psychology and a minor in business. Other than working – Linda can be found in the beautiful small town of Media, PA – just outside Philadelphia, where she lives with her husband, Mike and their dog, Guinness – the unofficial town mayor.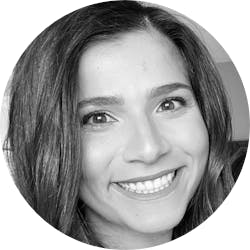 Jordana Rosen
Digital Communications Account Manager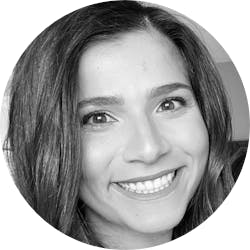 Jordana Rosen
Digital Communications Account Manager
Jordana Rosen joined the DandeLions Digital team in April 2022 as the Digital Communications Account Manager. Prior to joining DandeLions, Jordana spent several years as a part of the Marketing and Communications team at a local academic health system. During her time there, she gained valuable experience working on and leading a variety of communications projects, plans and campaigns. She is a self-proclaimed "jack of all trades" and enjoys working on everything digital including content writing and editing, email and newsletter design, social media and website development.
Jordana is a graduate of Ursinus College with a degree in Media and Communication studies.
In her spare time, Jordana enjoys spending time with her boyfriend and family, playing with her puppy (Moose), taking Peloton classes, and creating new recipes in the kitchen!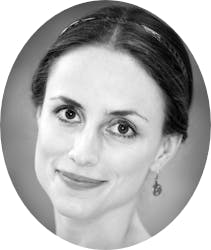 Abigail Kasten
Social Media Coordinator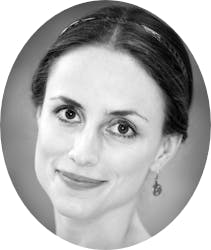 Abigail Kasten
Social Media Coordinator
Abigail has been a professional ballet dancer for the past seven years with First State Ballet Theatre in Wilmington, Delaware. Prior to her years dancing professionally, she trained under Jacqueline Akhmedova on a private and semi-private basis in the Washington DC area. She competed in the 2019 VIBE International Ballet Competition in Vienna, Austria where she was awarded the silver medal for the character dance division and also competed in the 2019 World Ballet Arts Competition in Vancouver BC where she was awarded 1st place. In addition, Abigail has experience in teaching and has created several award winning ballet and character pieces.

In 2017, while dancing, Abigail started her own business, a rehearsal skirt shop, ToiToiToi Designs. As owner of ToiToiToi Designs, Abigail honed her Social Media skills which led to huge success as a supplier of rehearsal skirts for major ballet companies such as American Ballet Theatre, Houston Ballet, and Miami City Ballet. In addition, her shop's social media presence led to a partnership with San Fransisco Ballet where ToiToiToi Designs provides the ballet company's seasonal supply of rehearsal skirts. Abigail greatly credits the success of her sales to her advertisements on social media. Because of this, social media has sparked a new interest in her for a creative avenue to channel her artistic background. Abigail is honored to be a part of Dandelions Digital and is looking forward to working with the team.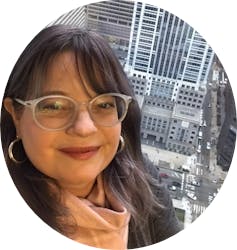 Stephanie Carroll
Lead Graphic Designer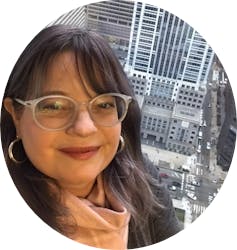 Stephanie Carroll
Lead Graphic Designer
Stephanie Carroll joined the DandeLions Digital team in 2019 and is the Lead Graphic Designer for the company. Prior to joining DandeLions Digital, Stephanie was the CMO for Wolf Commercial Real Estate and also volunteered her services for community organizations in the area.Her talents with graphic design work has helped elevate the projects we do for our clients including quarterly newsletters and promotional pieces.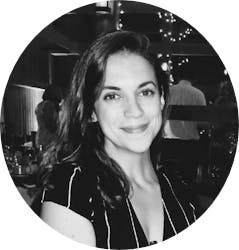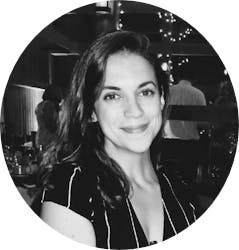 Chelsea DiMascio is a professional editor with a background in project management, technical writing and editing, and global workshop facilitation. Part of her work includes traveling internationally about four times per year to lead professional writing workshops. Through this work, she continues to discover the different ways people learn, communicate, and collaborate. Chelsea has more than five years' nonprofit experience and, in the past year, began volunteering as an editor for Friends Association, a homeless shelter in West Chester, PA. Through this volunteer work, she realized how much she enjoys working with diverse content and decided to step into the world of freelancing. As an editor for DandeLions Digital, Chelsea proofreads, verifies facts, and ensures content is communicated in the most digestible way for readers.
Chelsea is a graduate of the University of Delaware with a degree in English and a minor in Health and Wellness. She is also a Registered Yoga Teacher (RYT-200) through Yoga Alliance, as well as a Certified Trauma Informed Yoga Instructor. She completed a training program called Teaching Yoga in Prisons and Rehabilitation Facilities through Prison Yoga Project in 2018, and has been teaching yoga since 2016. In her spare time, Chelsea enjoys spending time with friends, attending concerts, and reading just about anything. Keeping a "student" mindset of lifelong learning is one of her favorite hobbies, which she tries to incorporate in both her personal and professional life.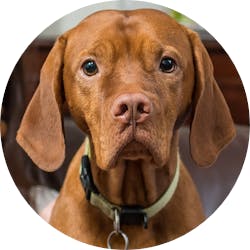 Guinness
Official Office Dog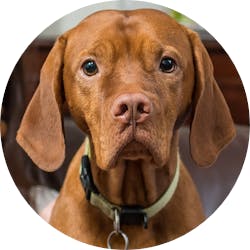 Guinness
Official Office Dog
Guinness can be found wandering around the office and generally getting into trouble.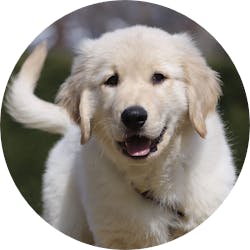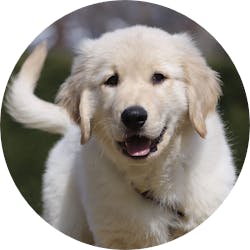 Moose is Jordana's new Golden Retriever puppy! He loves going to puppy school, the beach, and eating peanut butter and whipped cream. In fact, Moose's new favorite activity is making barista's smile by going through the drive-thru and asking for a "pup cup."
Fun fact: Moose was born in Salt Lake City, Utah and flew across the country to meet his parents for the first time!