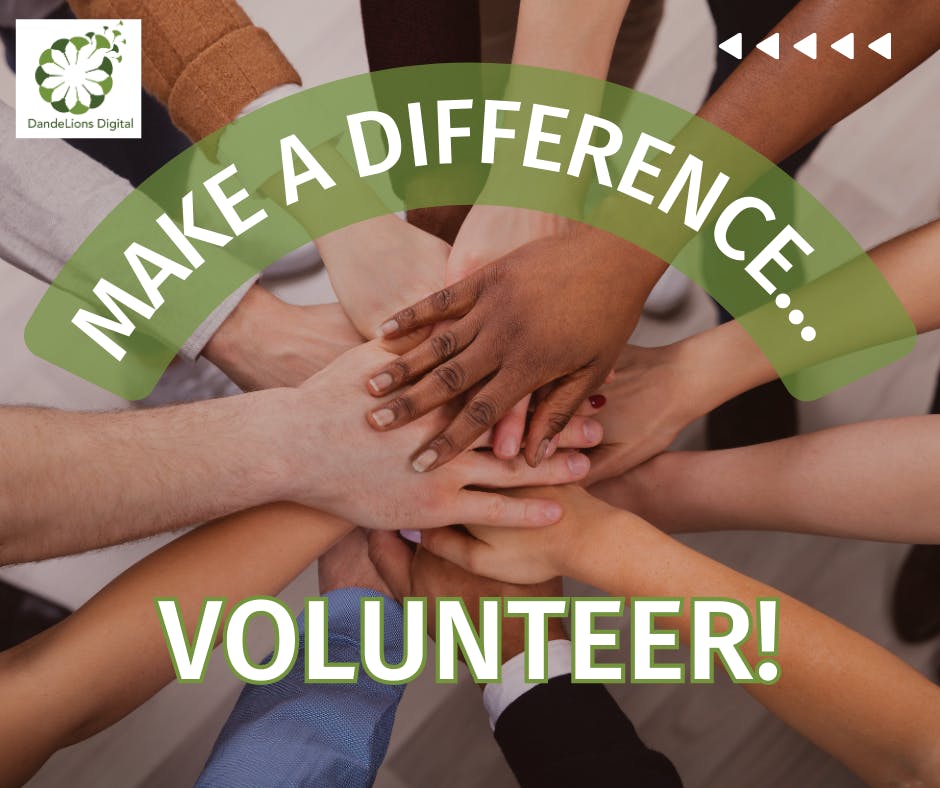 "We are living in a moment that calls for hope and light and love. Hope for our futures, light to see our way forward, and love for one another. Volunteers provide all three. Service—the act of looking out for one another—is part of who we are as a Nation. Our commitment to service reflects our understanding that we can best meet our challenges when we join together." The American Presidency Project, National Volunteer Week, 2021
Have you ever wanted to get involved in local government? Perhaps you are passionate about your community and want to give back. You can help make your community a better place to live by trying something new, using a hidden talent or helping to solve community needs. In his commencement speech to the 2021 graduating class at Harvard University, U.S. Attorney General Merrick Garland said, "Don't let your generation be defined by the pandemic, let it be defined by public service."
Before exploring volunteer opportunities, consider some of the benefits. Volunteering at the local level can help create new friendships, provide career advancement opportunities by gaining job experience and networking, help develop new skills and create a sense of contributing to your community all while helping to make a difference.
Additionally, one can learn about the functions and operations of local government. Would you like to help improve the place where you live? Do you have spare time? Would you like to share or practice a skill you are good at? Let your interest and hobbies direct how you give back to the community!
The need for volunteers grew sharply during the Covid-19 pandemic. The combination of community members and neighbors facing job losses, Covid anxiety and social isolation has led others to step up to plate. Opportunities arose in donating essentials, supporting frontline workers and making and donating masks.
As the need for volunteers grows, younger volunteers are in demand. Today, younger volunteers are taking a different approach. More action, less meetings, and on-line options. Shorter term opportunities are also more attractive to today's volunteers. Look for 2-3 month commitments, not 12 month or indefinite ones. Consider where you would like to see change and what interests you most.
If you are looking for a way to get started, consider some of the following:
Join a board or commission- check your municipal government's website for current openings!
Get involved in a local politician's campaign
Get outdoors with Parks and Recreation
Help the homeless at a local shelter or soup kitchen
Mentor or tutor a child at a local school
Serve as a poll worker during an election
Townships and municipalities can utilize the resources of NAVPLG, The National Association of Volunteer Programs in Local Government. This association offers resources and expertise to local government officials and helps promote best practices, training, and network opportunities in volunteerism in government organizations.
It's always the right time to volunteer. Let DandeLions Digital help you with your municipality's communications that help promote volunteer opportunities in your community. Click here for more information about the services we offer.