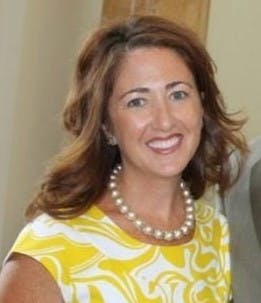 Kathleen Rode joined the DandeLions Digital team in February 2023 as the Digital Communications Content Coordinator. Prior to joining DandeLions, Kathleen has worked as an event coordinator and client representative as well as owner of her own retail business. Here, along with in person sales, she specialized in social media, on-line sales, email marketing, and website development. Prior to her adventures in retail, Kathleen was in the financial advisory business working in the reinsurance space.

Kathleen is a board member for 2 schools and one local non-profit. She is a graduate of Rosemont College with a degree in Communications. She resides in Broomall, PA with her husband and 4 children.

In her spare time, Kathleen enjoys spending time with her family and her Irish Setter, Trooper. She enjoys yoga, cooking and riding her bike at the beach!